litter of four. Three of them are looking really promising. The fourth is flat, has not so great type. Might make a nice pet for someone. Or may eventually have it butchered when its older. I am thinking of keeping the best two and donating at least one of them to the MSRBA spring convention silent auction. That is, providing I can find transportation to the show. Someone hit my car with a full sized horse trailer last fall, and yeah, that didn't end well for it. Hoping to at least be able to make it to the show, because tex thomas may be bringing some chins, and I want to compete against them.

Anyhow pics under the cut.


The mom in the picture was sixth place jr doe at the 07 ARBA convention and show. Her babies are good depending on who I breed her to. So hopefully these guys will have some size to them, and turn out to be pretty good show rabbits.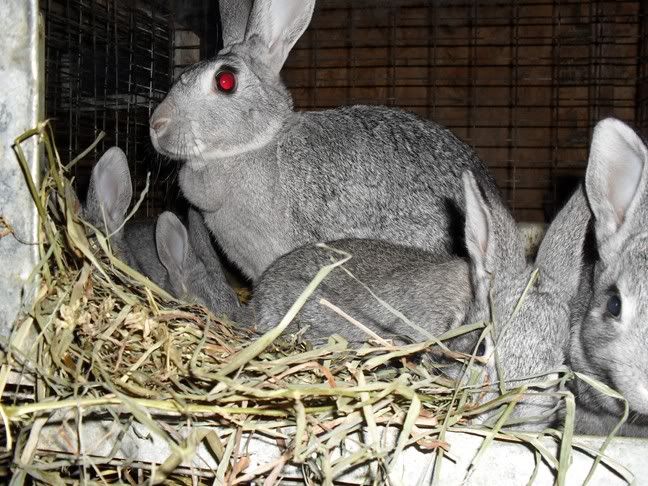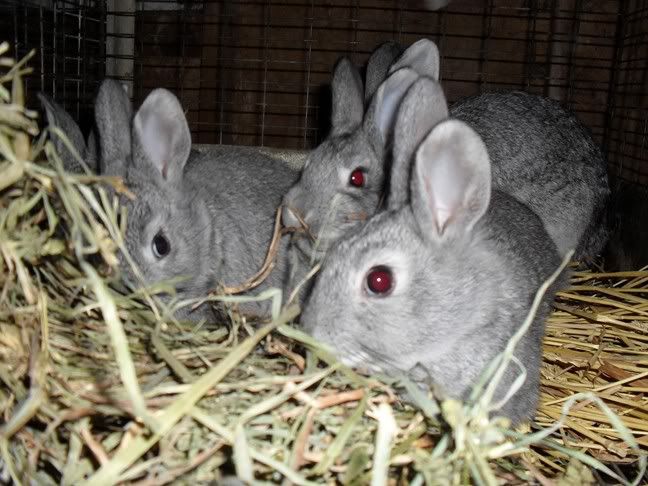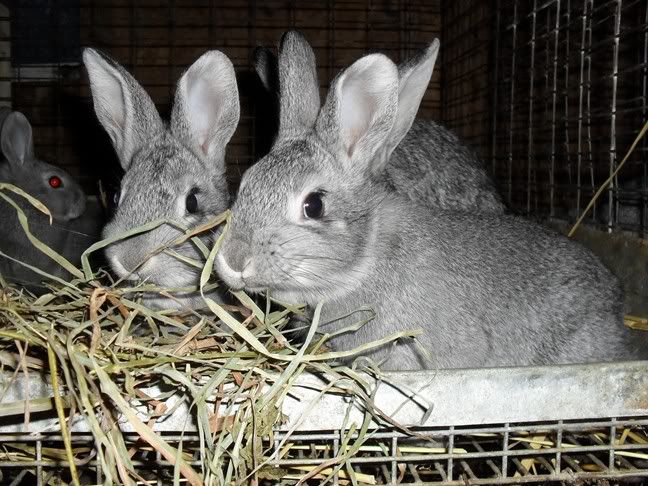 This is dad.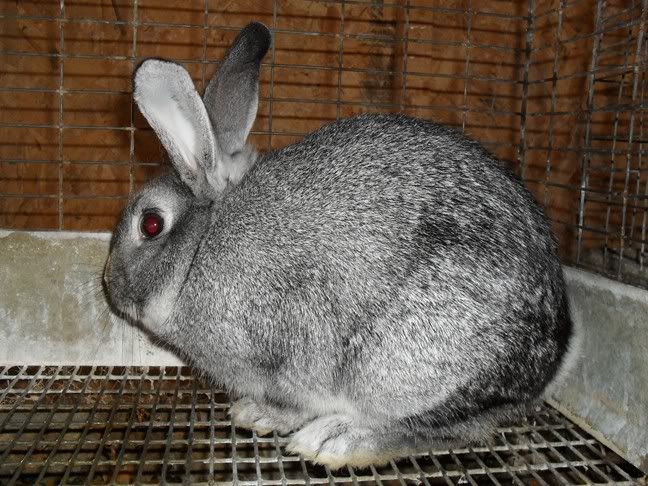 And some average half newzealand meat rabbits I bred

there are two chins fostered into the litter.